<< Back to News
FIA Specification Safety Light Panels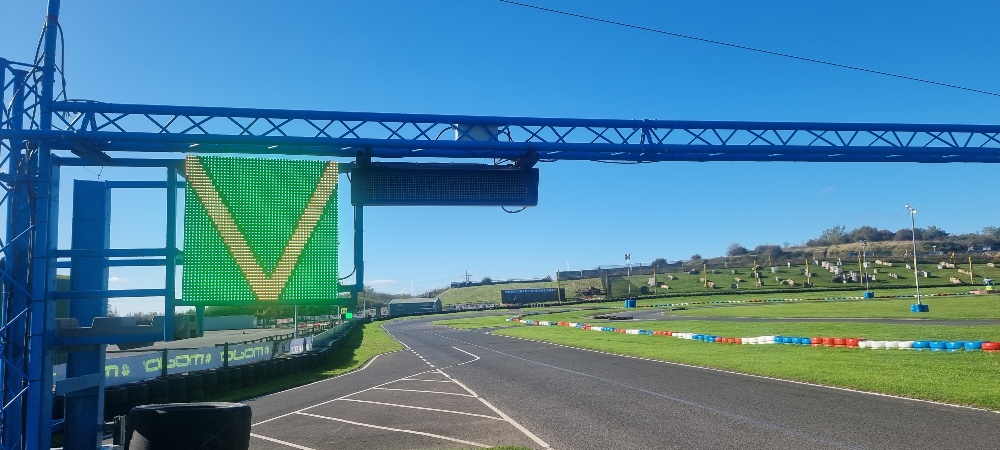 As part of the continuous circuit upgrades, September saw our 4Flag safety warning light system upgraded to international race circuit standards.
The eight existing 20cmx20cm Pixel 4Flags have now been replaced with 51x51cm FIA grade LED panels.
Designed specifically for race circuits the LED panel displays all flag colours and graphic flags used in motorsport competitions complying with all FIA technical requirements (colours, luminance, viewing angles, etc). The flags can be controlled locally by the marshal using a remote controller and remotely from race control by the race director.
Designed and manufactured by PixelCom Motorsport in Spain, the lights are compatible for use during our public hire kart sessions as well as major race series like the British Kart Championships and UKC Global.
For ease of the driver we use a reduced set of options for hire kart sessions so you may be familiar with some of the colours used and their meanings, but check out the info below for any you may not have seen before