<< Back to News
Seeing Double – Second twin Seater arrives at KNE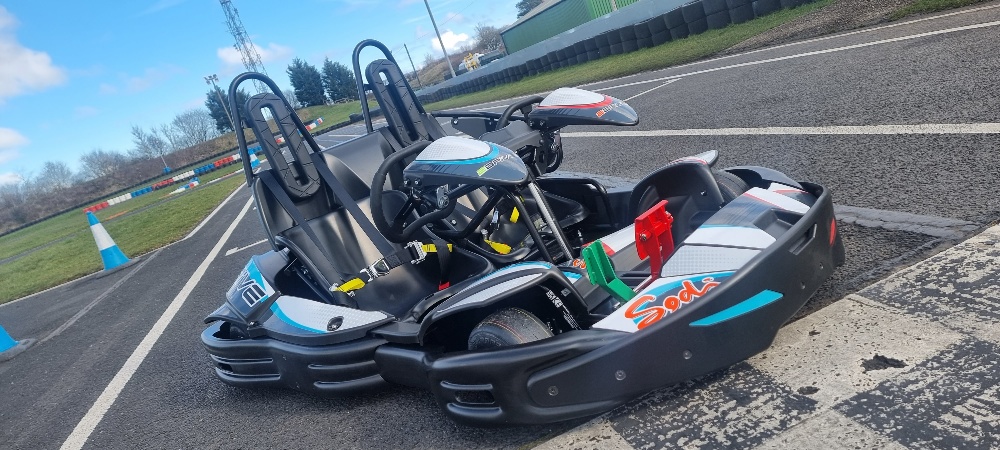 Our second Sodi 2Drive twin seater is now available to book!
Available for an adult to drive with a passenger aged 5-7yrs (or those unable to drive themselves), the Sodi 2Drive ensures nobody misses out on the action. Built by Sodi France, one of the largest kart manufactures in the world the 2Drive benefits form all the safety systems you would expect:
Wrap round protection – Revolutionary ProSlide wrapround bumpers, protect from impact
Frontal crash protection – SodiKart patented "Head" High-Energy Absorption Device system
Integral floor covering – Covering the petrol tank, steering column and steering tie rods, this feature is providing a perfect protection of the drivers' legs and enhance the comfort of the driver.
3 point seat belt – 3 points harness is adapted to be strapped in order to prevent the driver, in case of collision or upon hard braking, from being thrown against front components of the kart.
Rear axle covering – Integral rear bodywork element specially designed to cover the hot and rotating parts on the rear of the kart.