<< Back to News
Safety technology for that F1 experience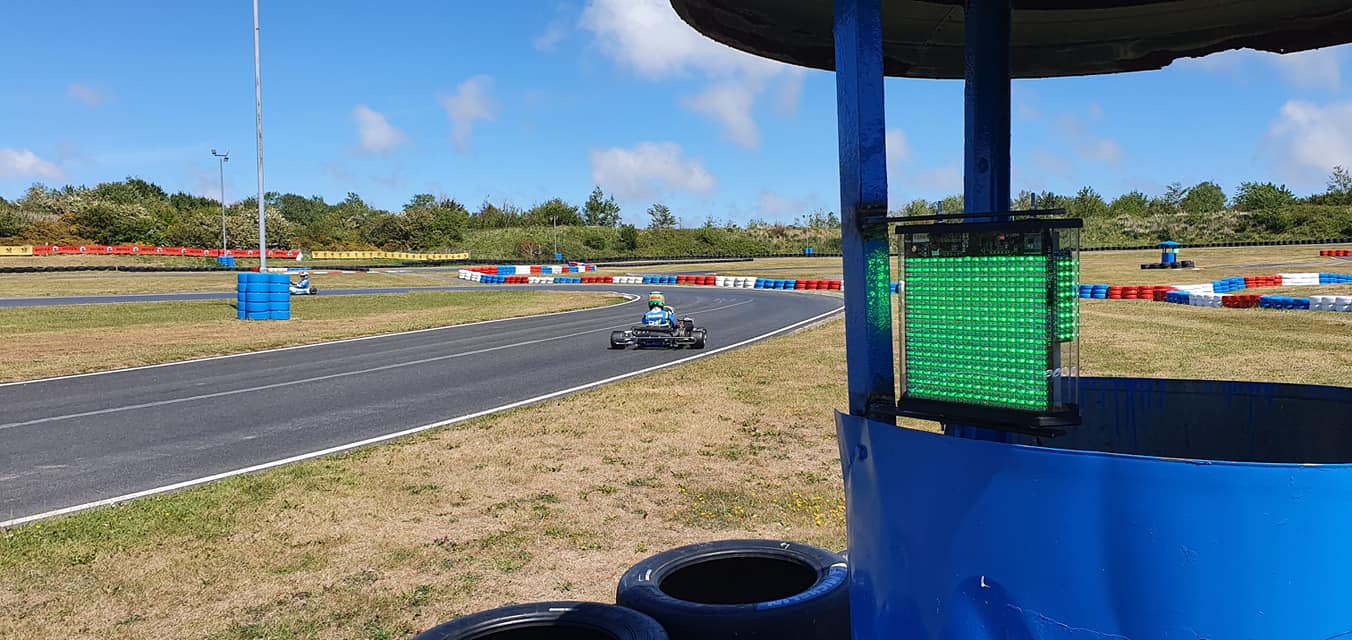 Flag signals have long been the only means to communicate with drivers racing at kart tracks around the world, however as seen in Formula One over the last few years specialist LED lights have started to replace this traditional system.
Karting North East is no exception and racers at our 1200m British Championship venue can now benefit from the same technology used in the pinnacle of motorsport,
Nine LED PixelCom light panels are situated at strategic points around the circuit and can be used to signal all the colours of traditional flags, but brighter and more eye catching!
As a racer this technology allows you to be aware of track conditions at all times in a clear and concise manner, keeping the racing safe as you approach an incident or as you look to re join.
The PixelCom 4Flag panels can be controlled wirelessly from race control or by a marshal on track, thus allowing marshals to recover karts, help customers and manage track operations under the safety of these highly visible warning lights.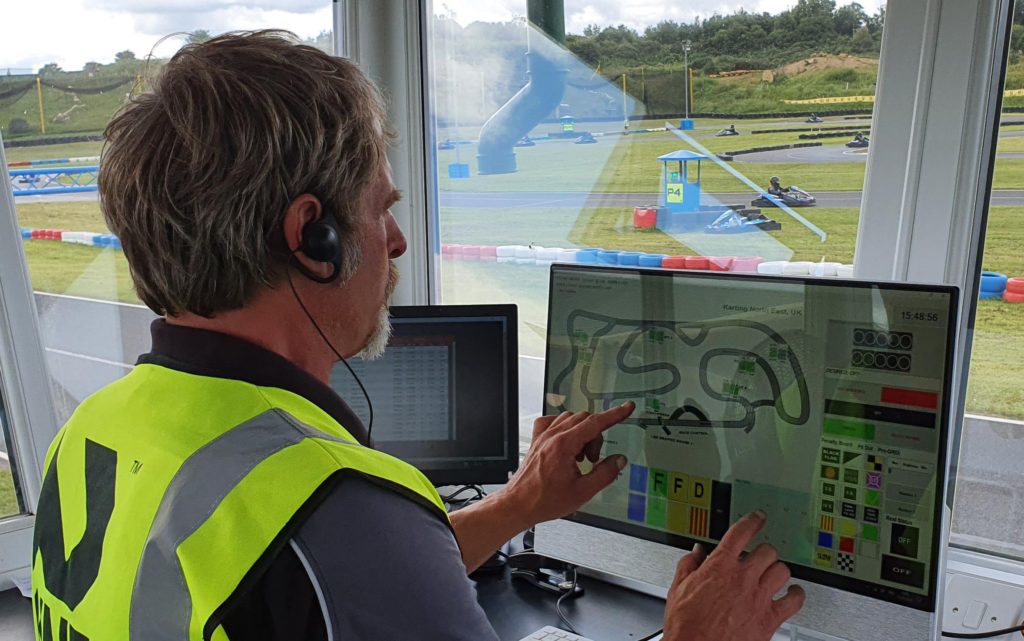 Along side the safety lights, the circuit at Karting North East has F1 style start lights that are mounted above the start line ready for up to 35 karts to line up and wait for the countdown.. 5 4 3 2 1 GREEN GO!!!!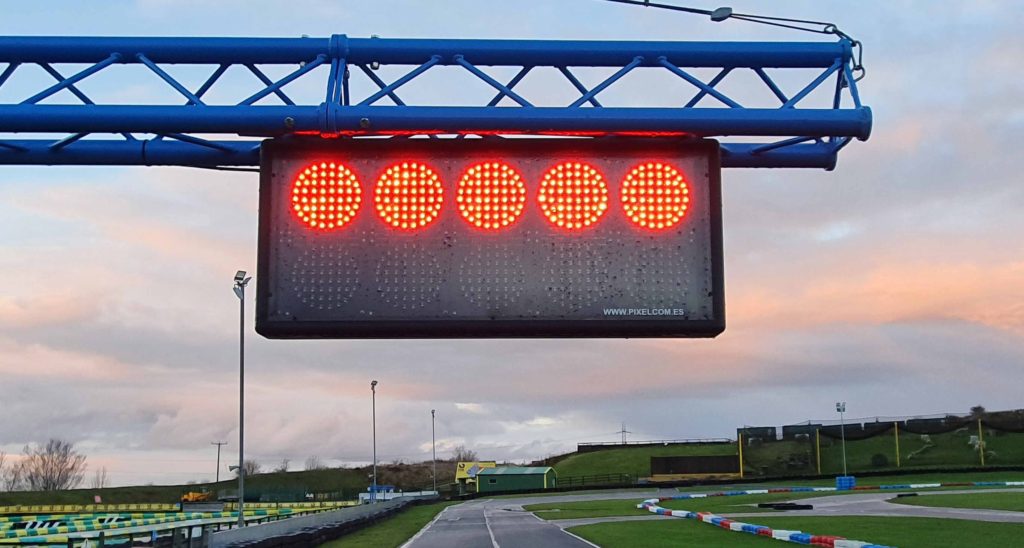 Karting North East's 1200m Warden Law circuit is at the forefront of National Karting and is host to The Motorsport UK British Kart Championships, Ultimate Karting Championship, The Kart Championship, British Pro Kart Endurance Championship, Total Karting Zero plus many more……