<< Back to News
New Rain Suits are Here!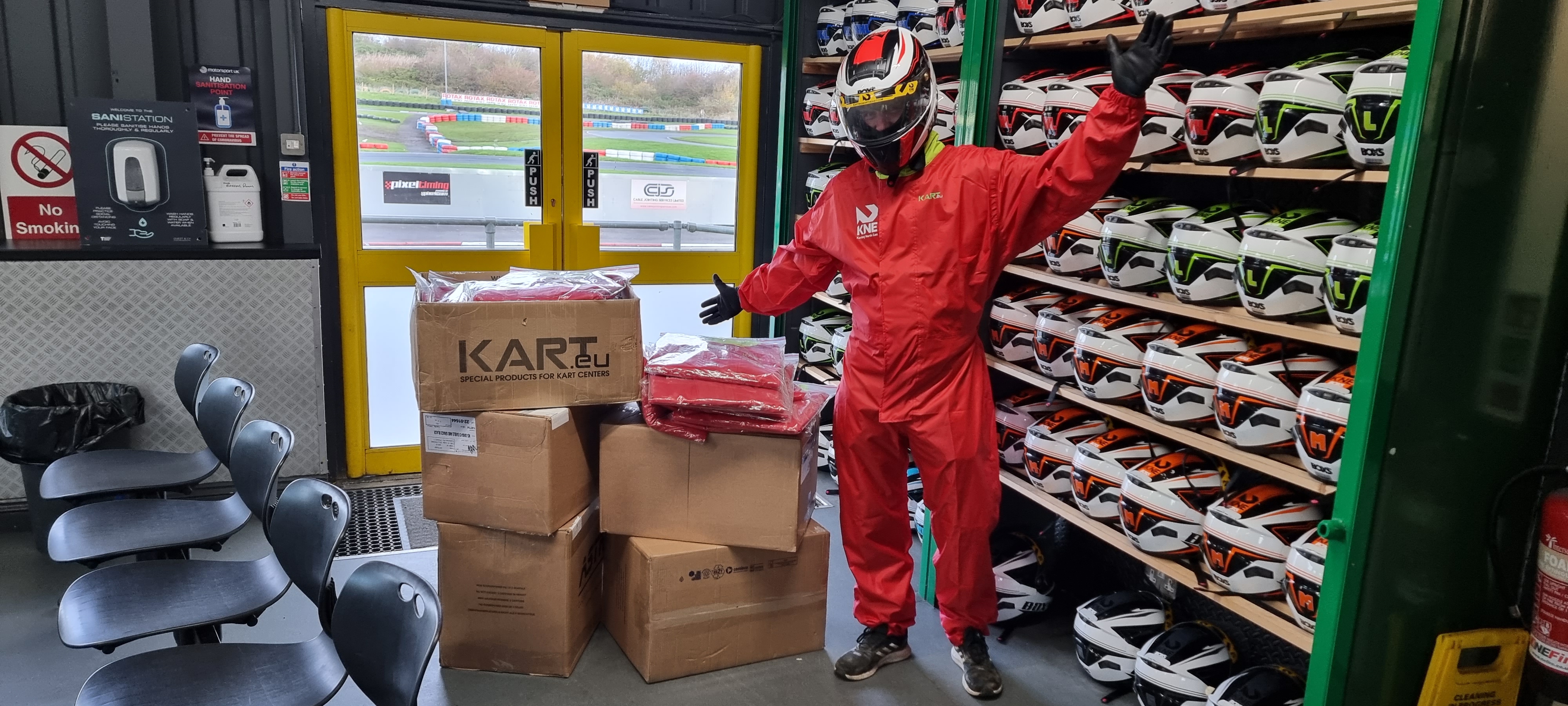 There's not much we can do about the British weather except embrace it and enjoy the challenge of a wet track and plenty of sideways action!
We can however make sure you have the right kit to keep it an enjoyable experience and with that we are glad to announce our new purpose made kart rain suits have arrived thanks to KartEu.
As always you will be provided with all the kit you need including a full face helmet, gloves, balaclava, race suit and of course should the weather require a shiny new rain suit!
We also advise the right driving line for the rain and as bizarre as it seems its the complete opposite of the dry line! Read more in an earlier article HERE
So don't let the weather put you off and get on track this November at KNE