<< Back to News
New Racewear for Summer 2021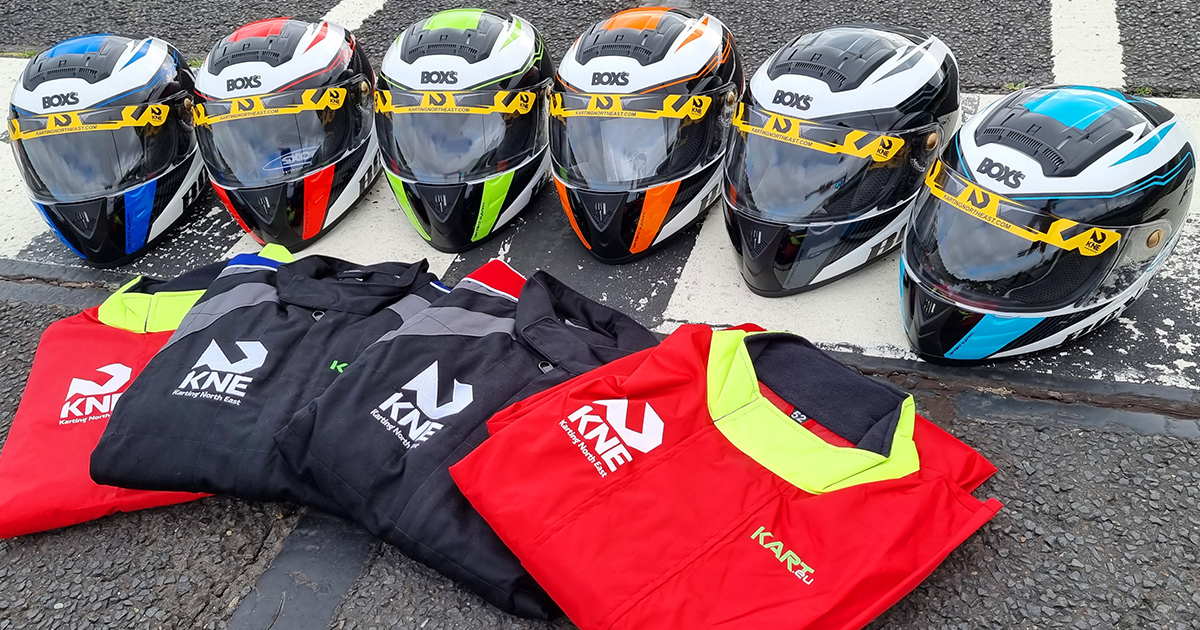 As part of the on going upgrades at Karting North East, we are renewing our hire kart racewear over summer 2021.
Thanks to the guys at Kart.eu we have doubled our quantity of race suits and water proof over suits to ensure every driver has a quality, freshly laundered suit, for every session.
Especially developed for rental-tracks, this suit provides fantastic comfort, strength and safety. A full length zipper provides easy wear over you own clothes and openings at the hips ensures access to your own pockets.

Each size is easily recognizable by the colour of the shoulder straps and our Activity Leader will be on hand to help choose the correct size for your comfort.
We always recommend light comfortable clothes for under the suit, No loose items will be allowed ie scarves & ties. All long hair and hoods MUST be securely tucked in.
We have also took delivery of extra Rain Suits to keep the worst of the weather off you, however in wet conditions it is always worth bringing spare clothes to change into.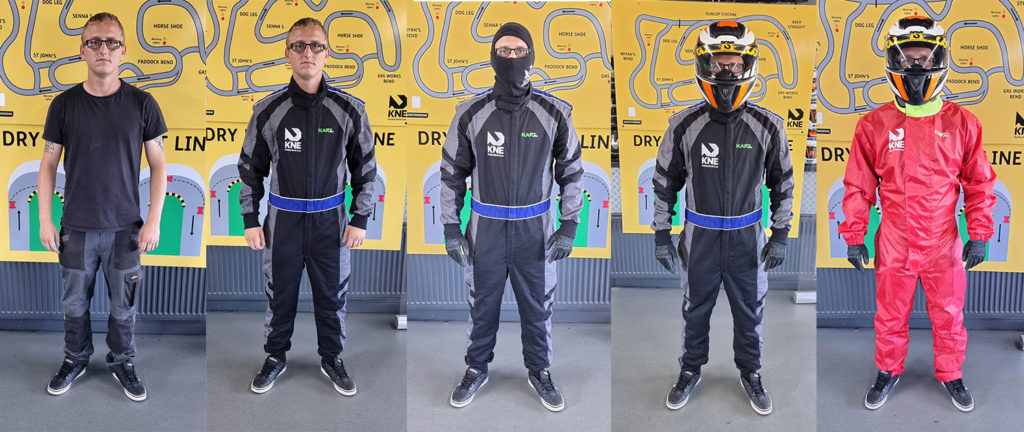 Also new for 2021 will be over 100 brand new Box's Helmets supplied by Sodi Kart
The BOX'S R4 helmet features a comfortable antibacterial fabric liner, non-deformable polyurethane cheeks, a clear visor, anti-fog and scratch resistant, 2 mm thickness screen. Comfortable, aerodynamic, easy to put on and take off, it's easy to use, providing good peripheral vision and noise control.
The Box's R4 is also approved to the National Karting Associations recommended ECE 22.05 rating.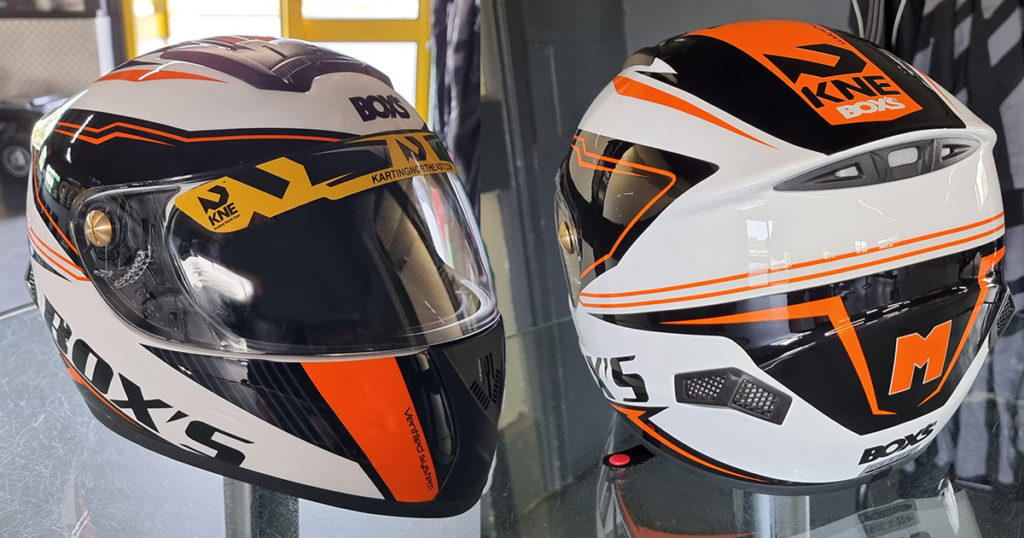 All our helmets are sanitised and cleaned between every use. If you wish to use your own helmet it must be full face with a visor and adhere to a minimum standard of BS 6658 Class B or European standard ECE 2205. Open face and Motocross helmets are not allowed.
We also recommend drivers bring their own full finger gloves and balaclava, however we do have freshly laundered items to use free of charge or available to buy at reception.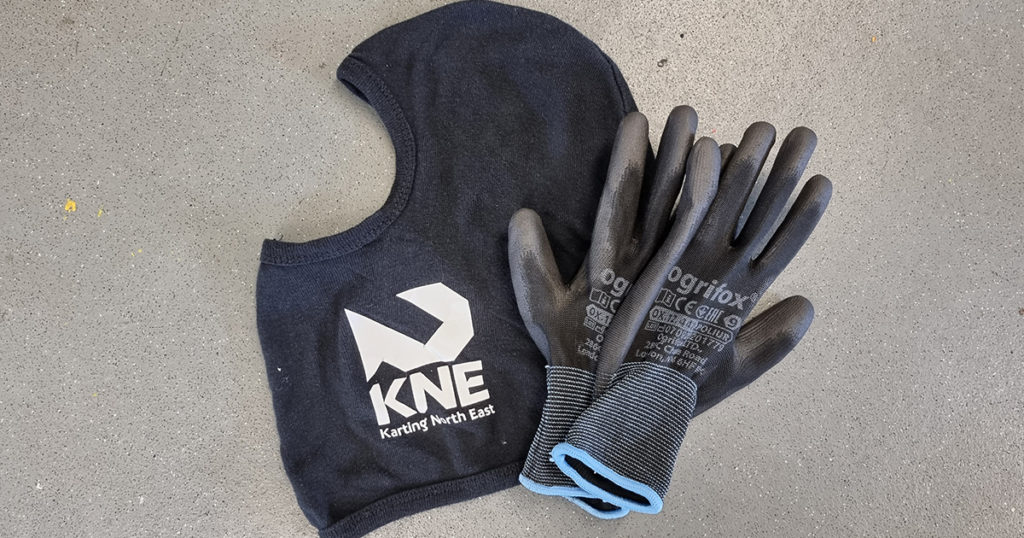 Flat, closed toe shoes are also a must. Flip flops, sandals and heels are not allowed as they may impair you control of the pedals.
Should you have any questions with regards to race wear at your event please contact the KNE team on 0191 521 4050