<< Back to News
New Look to the KNE Circuit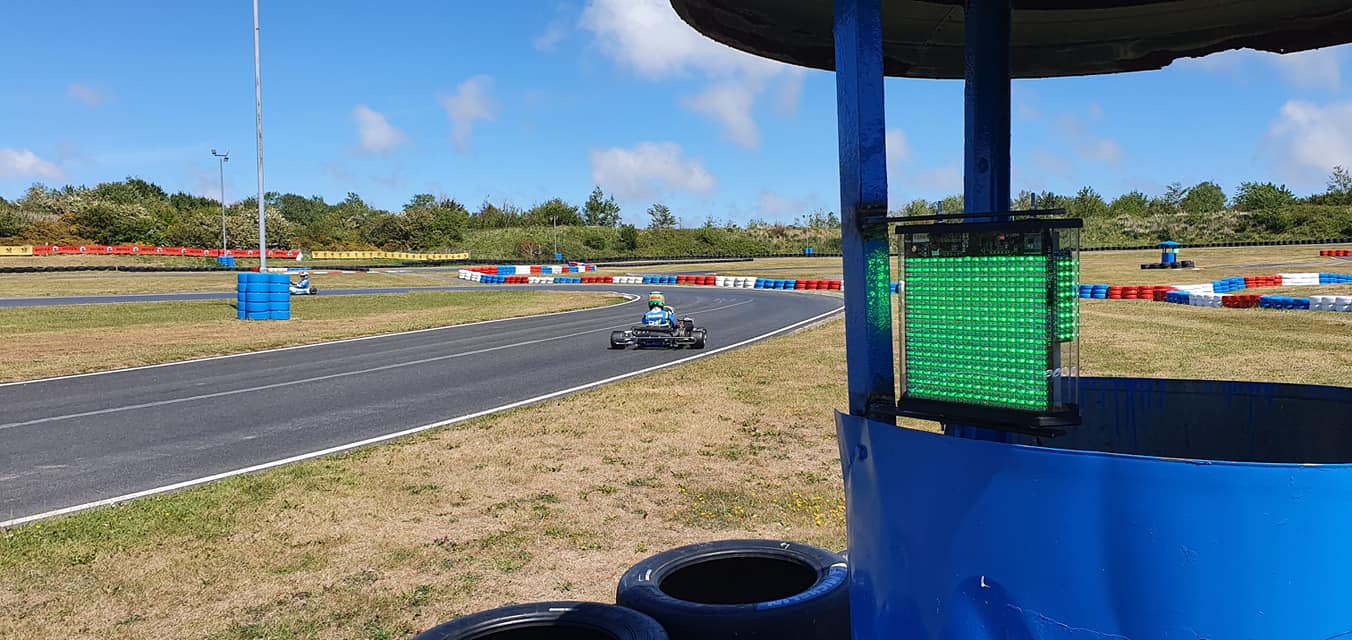 Warden Law was established in 1996 and at 1200m it can boast as one of the longest in the country. Sweeping curves and tight technical sections makes it a driver circuit that is notoriously slippy in the wet conditions. The circuit is also fully floodlit allowing sessions to run into the darkness with ease.
During the Coronavirus lockdown some of our dedicated team stayed on using the time to upgrade the circuit with new safety features and a new colour scheme.
The outside tyre retaining wall has been replaced with ex British GT racing car slicks to provide higher and safer impact protection up to Motorsport UK standard. A new pit retaining wall has also been added and of course the green and yellow was out.. and Red, White and Blue in! The track has also seen other modifications to bring it up to Motorsport UK standard ready for the British Rotax & Honda Cadet Championships in September.
Another feature you will spot is the addition of the PixelCom safety lighting system, providing a more visible and comprehensive warning light system on track and also F1 style countdown start lights.
Why not pop down, enjoy a Barista Coffee, a homemade cake and take a look around..