<< Back to News
Work Hard, Play Hard!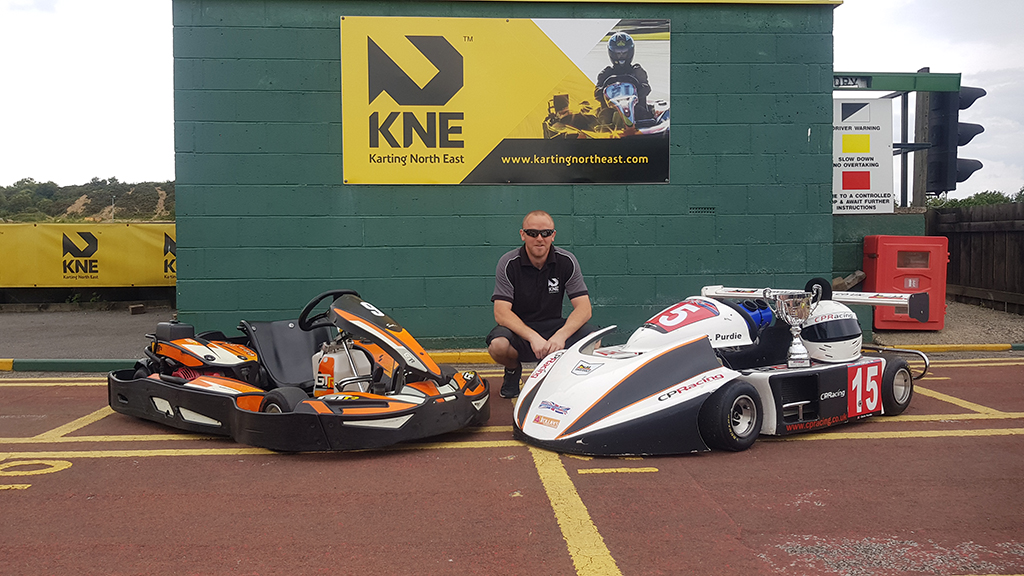 Showing that karting runs in his blood, Karting North East's Workshop Manager, Chris Purdie took a double win for the second time in as many months, at Sunday's SuperKarting UK meeting held at Darley Moor Race Circuit in Derbyshire.
With speeds in excess of 130mph, SuperKart racing is not for the faint hearted and Chris, who not only drives his 450cc Superkart to an exceptional standard, also manufactures and prepares his own kart for racing!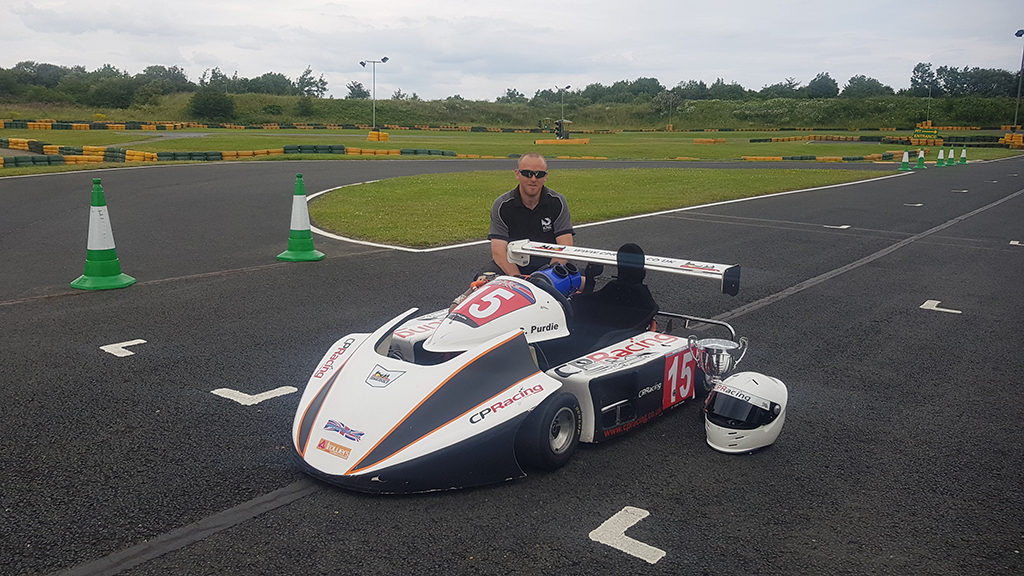 As KNE's workshop manager, Chris has used his eye for detail and his preparation expertise to maintain the KNE Sodi GT4R fleet.
Since he joined KNE last year reliability and a consistency of performance across the karts has been Chris' main focus, and help from his colleague Ovidiu, he has put his knowledge into action. Throughout 2019 we have seen the hire kart lap times tumble and the lap record being broken multiple times. as Chris applies his race winning knowledge to the KNE fleet.