<< Back to News
WLKC IKR Sprint Series 2020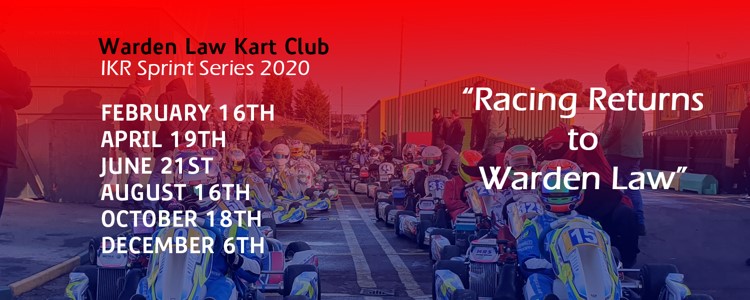 Racing returns to Warden Law…. ?️
Our IKR Sprint Series Championship kicks off with Round 1 on 16th February! Entries are now open – please visit our Facebook page for a link.
Entry Classes: Senior Rotax 162 / 177, Junior Rotax, Cadet 160 / 200, Bambino C50, Senior & Junior Prokart

Rules and regulations to be posted ASAP!